MFSH NICU – Postpartum
Location: Williamsville, New York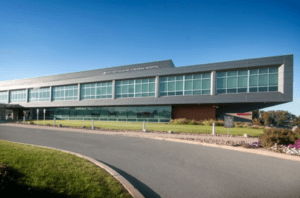 Date of Completion: Spring 2019
Representative: F.P. Langley Co
Griswold Controls Products Used: CPP-PICV with customer supplied Actuators
Description:
MFSH (Millard Fillmore Suburban Hospital) NICU is a 265-bed community hospital, 10-bed and level II Neonatal Intensive Care Unit. Generally speaking, they deliver over 2500 babies annually and support their health care needs. With the addition of adding 4 North to MFSH's footprint, this will allow for additional resources to care for the infants.
Moreover, the addition of a neonatal intensive care unit (NICU) adjacent to the original structure of Millard Fillmore Suburban Hospital supports the hospital's current labor/delivery and mother/baby units and enables the hospital to provide comprehensive newborn care for medically unstable or critically ill newborns.
Millard Fillmore Suburban Hospital NICU projects consist of brand new eight-bed inpatient unit (4 North), it offers spacious flex units, outfitted to accommodate new moms and infants. Each private room offers patients hotel-like amenities that provide both privacy and comfort including floor to ceiling windows, a bathroom with shower, refrigerator and a sleeper sofa for family members staying overnight. The open layout also features a centralized nurse's station with a nursery, a kitchen area, an expanded suite and a large family room for visitors.
This State-of-the-art facility used Griswold Controls CPP-PICV valves with customer supplied ACTs.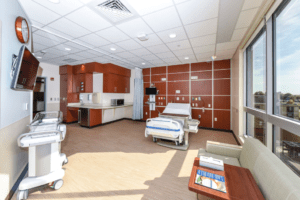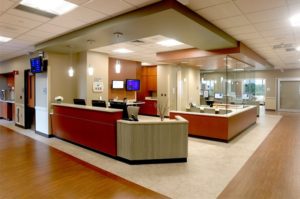 About F.P. Langley Co
Frank P. Langley Company is a manufacturers' representative specializing in fluid handling products. They serve the HVAC, plumbing, industrial, and sprinkler markets with product lines representing premier manufacturers in the industry for nearly 80 years. The Frank P. Langley Company was founded in Buffalo, NY by Frank P. Langley Sr. in 1938.  Frank P. Langley Jr. joined the company in 1955 and helped establish it as the premier fluid handling representative in Upstate New York and Northern Pennsylvania.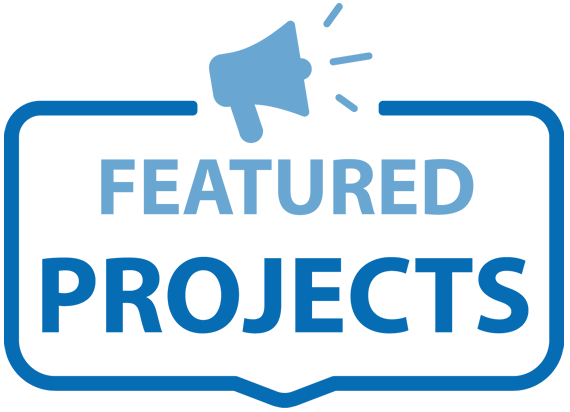 Have a question about this or another Featured Project? Fill out the form below and someone from Griswold Controls will get back to you shortly.