Career Opportunities
Griswold Controls is an Equal Opportunity Employer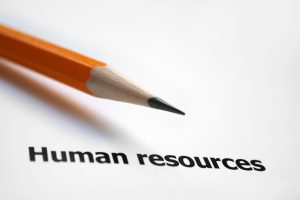 For over 60 years, Griswold Controls has become known as a manufacturer and supplier of quality flow control products to the HVAC, Irrigation and oil industry. Griswold Controls' major objective is to offer a unique line of products that solve problems and features superior quality and high performance in fluid control. We have a large knowledgeable staff, with a high degree of efficiency and a drive to provide service to each of the markets we serve. Griswold Controls has seen major growth in the last 5 years, a trend continuing as we expand the number of products and services we offer.
If you are interested in working for a leader in the field, please submit your resume for consideration against available opportunities. 
Quality Manager
Griswold Controls is a leading flow and temperature control valve manufacturer for the HVAC and Irrigation industries.  We are located in beautiful Irvine, CA and have been in business for 60 years.
We are currently looking for a Quality Manager with a manufacturing background and experience managing ISO compliance as well as driving continuous improvement.  Reporting directly to the CEO, the Quality Manager is an essential part of the senior management team.  This is a role where you can make a significant impact in driving overall quality performance and customer satisfaction.
Responsibilities
The incumbent will develop and implement quality assurance standards, processes, controls, methods for inspection, testing, and training on product components and final assemblies.
Must be able to clearly communicate quality expectations to all parties, while consistently and thoroughly enforcing policy requirements. Interface with staff, other departments, customers and suppliers where necessary or appropriate.
Plan and conduct internal audits and coordinate external quality audits.
Stay current with all regulatory and quality assurance related changes within the industry and implement any required changes.
Investigate and address customer quality returns and complaints and implement effective permanent corrective action through 8D Process.
Maintain ISO 9001:2015 Quality System compliance including certification audits.
Hires, trains, supervises, motivates and develops quality staff
Contribute to building a positive team spirit through respectful leadership and teamwork.
Uphold safety standards, promote a harassment-free environment. Treat people with respect, work using integrity, uphold organizational values.
Minimum 5 years of Quality experience.
Skills/Qualifications
Applicants should have a bachelor's degree in Quality, Engineering or Material Science.  Applicant should have a working knowledge of all MS Office Programs. Experience with Avante or related ERP software would be a plus. An ASQ certification is also desirable.
Manufacturing experience ideally with metal components and/or mechanical assembly.
Auditing experience: internal, customer, supplier and regulatory.
Continuous Improvement and Risk Mitigation via PFMEA, Six Sigma and Lean Tools i.e., Toyota Production System Kaizen Events.
Ability to develop systems, write procedures, work instructions, forms and implement.
Proficient leading robust cross functional quality investigations, developing effective 8D corrective actions, implementing and auditing effectiveness of corrective actions.
This position may require an occasional day trip to a customer or supplier by car or plane. Very rarely this could turn into a domestic overnight trip.
This is a full-time salaried position with a comprehensive benefits package.
Please submit resume and pay expectations to johno@griswoldcontrols.com
All qualified applicants and employees will receive consideration for employment and employment benefits without regard to race, color, religion, sex, sexual orientation, gender identity, national origin, or physical or mental disability.  We also desire to employ and advance in employment those with disabilities and qualified covered veterans.
Accessibility: If you need an accommodation as part of the employment process, please contact Human Resources as soon as possible.
Griswold Controls offers a comprehensive compensation and benefits package for its regular full-time employees.