The Erie Insurance Building
Location: Erie, Pennsylvania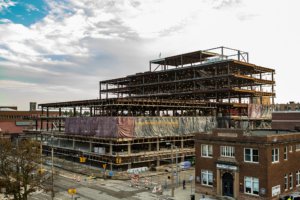 Date of Completion: Spring 2019
Representative: F.P. Langley Co
Griswold Controls Products Used: CPP-2IRIS with QuickPress and customer supplied ATCs
Description:
Erie Insurance Headquarters' new office building is LEED-certified, environmentally friendly and will have four larger floors and three, smaller tower floors. It will be the largest building on ERIE's campus, housing up to 1,200 employees.
The Erie Insurance Home Office expansion consists of a new seven-story building with impressive amenities. For example, this building features an atrium, presentation venue, employee recognition display area, exercise area and serves as a primary connector-tying the buildings on the west side of campus to the main buildings on the east. Additionally, the new facility will serve the office and common public spaces to facilitate communication and interaction for over 12,000 employees. A library and café are included to enhance the complex.
The campus complex of approximately 307,158 square feet, includes bridges connecting the 8th Technical Learning Center to the new office building. In addition, the campus will connect to the Perry Square Building. Architect Albert Kahn and Associates, Inc. and General Contractor PJ Dick are working together to oversee the Erie Insurance Home expansion where Griswold Controls installed GCPS-2IRIS with QuickPress and customer supplied ATCs.
Erie Insurance CEO Timothy G. NeCastro stated "ERIE employees are the heart of this company," continued NeCastro. "It's their dedication and commitment to our customers, agents and one another that has led to our continued success. Their work environment needs to effectively support their day-to-day efforts to deliver exceptional service and their ongoing development to ensure that they have the opportunity to learn and grow with ERIE."
​
About F.P. Langley Co
Frank P. Langley Company is a manufacturers' representative specializing in fluid handling products. They serve the HVAC, plumbing, industrial, and sprinkler markets with product lines representing premier manufacturers in the industry for nearly 80 years. The Frank P. Langley Company was founded in Buffalo, NY by Frank P. Langley Sr. in 1938.  Frank P. Langley Jr. joined the company in 1955 and helped establish it as the premier fluid handling representative in Upstate New York and Northern Pennsylvania.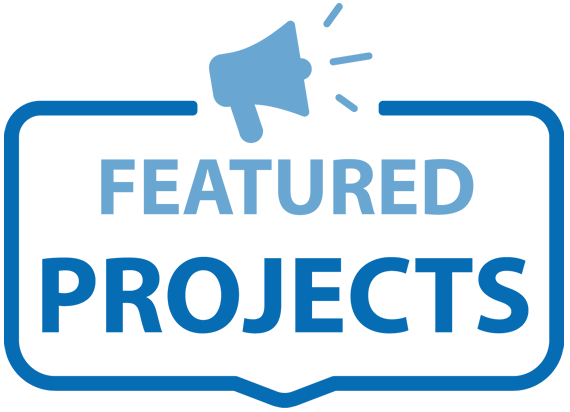 Have a question about this or another Featured Project? Fill out the form below and someone from Griswold Controls will get back to you shortly.