Griswold Controls NEXT GENERATION products
Griswold Controls launched their Next Generation product help to solve long unmet and unanswered issue in the HVAC industry.
Controlling Industry Changes
Application: N/A
Solution: The Next Generation Valves
Engineer/Consultant: N/A
The challenge facing Griswold Controls' engineering and product development staff in early 2005 was how to address changes taking place in the HVAC industry that were adversely affecting the performance of their valves, and those of their competitors, over which they had no control. Over the past few years, chemicals had been introduced into closed HVAC systems that were detrimental to valve components. The main culprits were azole compounds that are not compatible with EPDM, but a number of other caustic chemicals were also causing problems. At the same time, mandated legislation had eliminated the use of lead-based or other soft soldering materials. The result being that the hotter soldering practices used when sweating in products necessitated by these laws were damaging o-rings and valve packing materials.
While developing the solutions to combat the negative effects of these industry changes, Griswold Controls took the opportunity to address a costly and time consuming inconvenience long recognized but never resolved in the industry. For years, repairing a leaking valve, a common occurrence with valves from both the major manufacturers and the smaller niche players, has been a source of irritation, requiring the removal of the valve from the system. Griswold Controls knew that if they could find a way to repair a leaking valve right in the field, without having to remove the valve, they would be answering a need and a nuisance long unmet and unanswered in the HVAC industry.
In August 2007 Griswold Controls launched their Next Generation products answering all three above-mentioned challenges, and within days knew they had a clear winner on their hands. These evolutionary Next Generation products, featuring a patent pending field repairable stem design, were exactly what the industry had been wanting and needing. The Next Generation valves provide protection and safeguards from both chemicals and current soldering practices, while offering an enhancement to product serviceability. Griswold Controls Next Generation products have provided the industry a "true preferred specification" product.
Questions about this application? Contact info@GriswoldControls.com or 949.559.6000
All Next Generation valves include an externally repairable stem with dual seals – two Teflon® seals and one EPDM o-ring – combined with a grease reservoir designed to maintain lubrication on EPDM seals to extend their life. The Griswold Controls Next Generation valve stem can be repaired or replaced in the field if incompatible chemicals are used or the valve is damaged during sweat installation. Valves have been tested to ½ of one million cycles under extreme conditions and with a 25% to 50% solution of azole without any leaking. During additional testing, simulated repair times, servicing the valve without removing it from the system, have taken between 30 and 60 minutes, varying somewhat depending on the system. Next Generation products are proving to be a long-awaited solution that has exceeded all expectations.
Next Generation valves feature Griswold Controls' patent pending field repairable stem design, providing resistance to today's chemical treatments and to temperature fluctuations following evening system shutdown. In addition, they allow for field servicing without having to remove the valve from the system.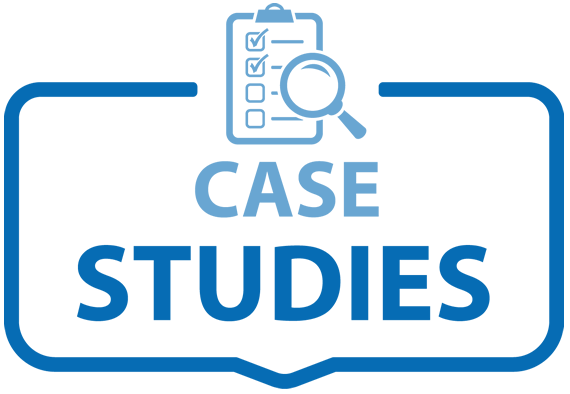 Have a question about this or another Griswold Controls Case Study? Fill out the form below and someone from Griswold Controls will get back to you shortly.

Isolator™ & "K" Automatic Flow Control Valves
Isolator and "K" automatic flow control valves are available with a wide range of flows and PSID, and are the perfect choice for tight spaces. These valves offer easily accessible flow control cartridges combined with isolation ball valves. This allows the exchange of the flow control cartridge without breaking pipe connections if system flow requirements change, and also aids in the maintenance of coils and temperature controls. Isolator and "K" valves are the perfect choice for terminal boxes, VAV boxes, fan coil units, heat pump installations, and baseboards / in-cabinet.
QuickSet® Manual Balance Valves
QuickSet manual balance valves make proportional or static balancing simple and quick. These valves are available in a standard configuration or with accessory ports. QuickSet valves feature the patented Optimizer® parabolic flow inserts, allowing for quick and minimal handle movements, providing a smooth change in flow as handle is rotated. In addition, the valves have full range handle position control with equal degree setting, ensuring desired flow is achieved precisely and immediately within seconds. QuickSet valves are perfect for casinos and hotels, VAV boxes, fan coil units, and heat pump installations.
Unimizer® Actuated Control Valves
Unimizer 2 and 3-way actuated control valves provide perfect temperature control anywhere actuated ball valves or globe valves are needed. These valves feature high close off pressure, and five or six Cvs that deliver an exact match to pressure drop requirements improving the valve's authority in the system. In addition, they deliver equal percentage flow with the patented Optimizer, thereby mirroring the coils' heat transfer and also providing for 30-50% more rotation response than other ball valves. Unimizer valves are ideal for hotels and schools, terminal units, VAV boxes, air handling units, fan coil units, heat pump installations, equipment room applications, and pipeline products.
Automizer® Combination Control Valves
Automizer all-in-one valves combine an actuated temperature control valve with our stainless steel automatic flow limiting cartridge. The Automizer contains the entire return side of the coil in one valve: a flow limiting valve, an actuated 2-way control valve, and a manual isolation ball valve. In addition, these valves feature the patented Optimizer for equal percentage flow characteristics. Automizer valves are ideal for schools, office buildings, VAV boxes, fan coil units, heat pump installations, and terminal boxes.
PIC-V® Pressure Independent Control Valves
PIC-V pressure independent control valves accurately maintain flow control regardless of pressure fluctuations, providing balancing at any point below and including at the maximum flow rate, eliminating hot and cold spots in a building. These valves experience no change in flow regardless of pressure fluctuations up or down stream of the valve. The PIC-V is a multi-function valve that combines a balancing valve and a control valve into one compact housing ideal for office buildings, prisons, hospitals, laboratories, computer centers, and high tech manufacturing.